Over the years, I've encountered a few too many leaders negatively impacting those they lead. These leaders often do not recognize their impact on their employees in terms of contributing to disengagement, lower morale and, in some cases, employees' wish to (and some choosing to) leave.
I've also been fortunate to experience the other side of the leadership continuum; leaders whom I admire; who inspire and understand their role to serve and encourage those they lead to thrive.
"Leadership is about service, not exalting ourselves or lording ourselves over others. Invert the old pyramid that traditionally had leader at top but now the leader is at the bottom."
Dalton McGuinty, former ON Premier during an interview with Nancy Mckay
In my application of Processwork, which I learned through Dr. Stephen Schuitevoerder, (http://www.processconsulting.org/), one concept taught relates to "Rank and Power".  Any individual in a formal leadership position has rank (i.e., due to their role/position in the organization) and with this rank comes power (i.e., influence over someone else). It always surprises me when I witness leaders who do not appreciate the privilege they get through their formal position and, at times may treat this privilege frivolously rather than with care, honour and diligence.
Leadership – Off the Rails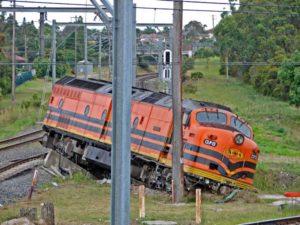 Several years ago, a CEO of an organization I was consulting with was requested to participate in a 360-feedback process (through another consultant). This leader was aware his job could be at risk and, he had used his rank and power to influence the results. The CEO met personally with the individuals who would be assessing him and guided them on how he wanted them to respond during their interviews with the consultant.
Consider the impact on his direct reports; Were they confident they could be candid and authentic? How would they know it wouldn't come back to bite them? Did they feel safe?
There's no doubt in my mind that this leader misused his rank in this situation. Obviously, he was at risk (he knew his job could be in jeopardy), but, do we as leaders act from a self-interest or a selfless place?
What we must be aware of and responsible for is, if we have a position of power, being mindful to use our rank in a conscious and productive manner – not where misuse (or even conscious abuse) occurs and those impacted are left feeling unsafe, insecure, and vulnerable.
Leadership – On Target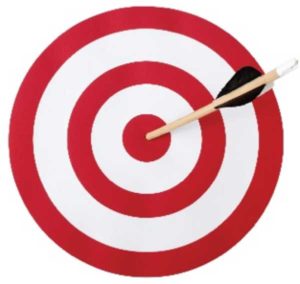 Over 20 years ago I was consulting with a high-tech organization and as I was collecting my printing from the printer, I observed a man troubleshooting the photocopy machine. This was a 400-employee organization and I had yet to meet everyone in the company. After a little chat with this individual I went back to my office. I later found out that this man was the founder of the company. There was no rank displayed in his behaviour (or how he dressed!); he was just like everyone else and, the machine needed fixing. Consider the message this relays to any employee who witnesses him rolling up his sleeves and fixing a piece of equipment? Imagine the culture he influenced and the impact he had on the employees. This was probably the flattest organizational structure I'd ever consulted with; and they were able to maintain this culture even as it grew another 1000 employees and went global.
Key Lessons & Learnings
Intentionality & Accountability: When we move into formal leadership positions in an organization, it's important that we consider what the impact of this role means for ourselves, those we are leading, our peers and our stakeholders. With this mindful reflection, we can be far more aware and responsible in how we use our position (i.e., our rank and power).
Our Personal Brand: One of the leadership modules I teach is about leaders and their personal brand. I believe it's critical leaders reflect upon their brand 'image'; how they are perceived and that they be accountable for their brand (and cascading impacts on those they lead/interact with).
Culture shapers: Leaders play a powerful role in shaping and influencing their corporate culture; they set the tone and foundation for the values that are being lived (or not) in the workplace, the behaviours that are encouraged, discouraged and the purpose that is guiding everyone in the organization. The thing about culture is -you get the culture you create – and once leaders become conscious of this, they recognize they play an active role in contributing to their workplace culture.
Engagers vs dis-engagers: So much research points to the fact that many people leave their organization due to their manager/leader. Considering the impact, a leader has for retaining (or losing) an employee creates a compelling case for why a leader must be responsible in his/her leadership – driving the culture positively, addressing non-acceptable behaviour (that is not aligned with their corporate values), modelling the behaviours that are consistent with the values and involving staff wherever possible.
Safety vs threat: In an organizational context where people do not feel safe, they will not voice their thoughts or feelings, silos will occur, and morale declines and competitiveness can loom. When leaders misuse their rank negatively, they can create a culture of fear; one whereby staff do not feel their leaders 'have their backs', whereby leaders put self above others and in some cases, use their positional power to subvert their direct reports. In Simon Sinek's book "Leaders Eat Last" and with evolving leadership trends on servant leadership, it is pivotal for leaders to be responsible– using their rank with caution; and intentionally building environments of safety and mindfully navigating their rank/power.
Why is it that the leaders are always the ones being 'called out' to action? Why can't we ask the same of our employees? We do, but it must begin first with the leader. S/he is the model for his/her department, his/her organization. Staff look to the leader for cues and indicators of acceptable (and non-acceptable) behaviours. Leaders set the foundation for their culture and if they are unaware of the power they possess with their rank, they may unintentionally breed a culture that's misaligned with their own personal values; and certainly, their corporate values.
Considering the mindset of a 'flat organization' and how to intentionally create this experience through structures and systems, this can have a direct impact on the obviously inherited rank a leader has by his/her position alone. Some leaders I've spoken with have created mechanism to break down this rank silo by:
Creating an office space where all meetings are physically set up for leader and employee to be at eye level 'around' a table (or no table)
Involving staff in idea-generation and decision making and where possible, delegating to allow staff to feel empowered and step into informal leadership roles
Using more of a coach approach with staff; to allow staff to access their own ideas and knowledge and experience their leader more supportively
Using a followership model of leading in which relationships are key (trust-building) and collective sharing of failures and successes are bred within the culture.
Reflective questions:
If you are in a formal leadership position, the following questions may help you bring more intention to your position of rank:
What can you be doing to break down the 'formal' structures of 'boss' versus 'employee'? Where can you involve your direct reports to be part of collective thinking, shared ownership of decisions and sharing success and failures?
When you think of yourself as having a personal brand, what do you want others to be saying about you (when you are not around)? What qualities and characteristics are important for you to be known for? What behaviours would you want to be bringing forward?
How can you bring more of a coach approach to your leadership; using powerful questions to elicit the answers from those you lead (even if you know the answers)
How can you bring more vulnerability and transparency to your leadership style?
References:
Leaders Eat Last, why some teams pull together and others don't, Simon Sinek. TED Talk: https://www.ted.com/talks/simon_sinek_why_good_leaders_make_you_feel_safe
TED Talk: The Power of Vulnerability by Brene Brown: https://www.ted.com/talks/brene_brown_on_vulnerability
Power, Privilege & Rank: http://www.zegg-forum.org/images/PDF/Texte-Englisch/Rank-short.pdf